Material Investigation: Bioplastics
2015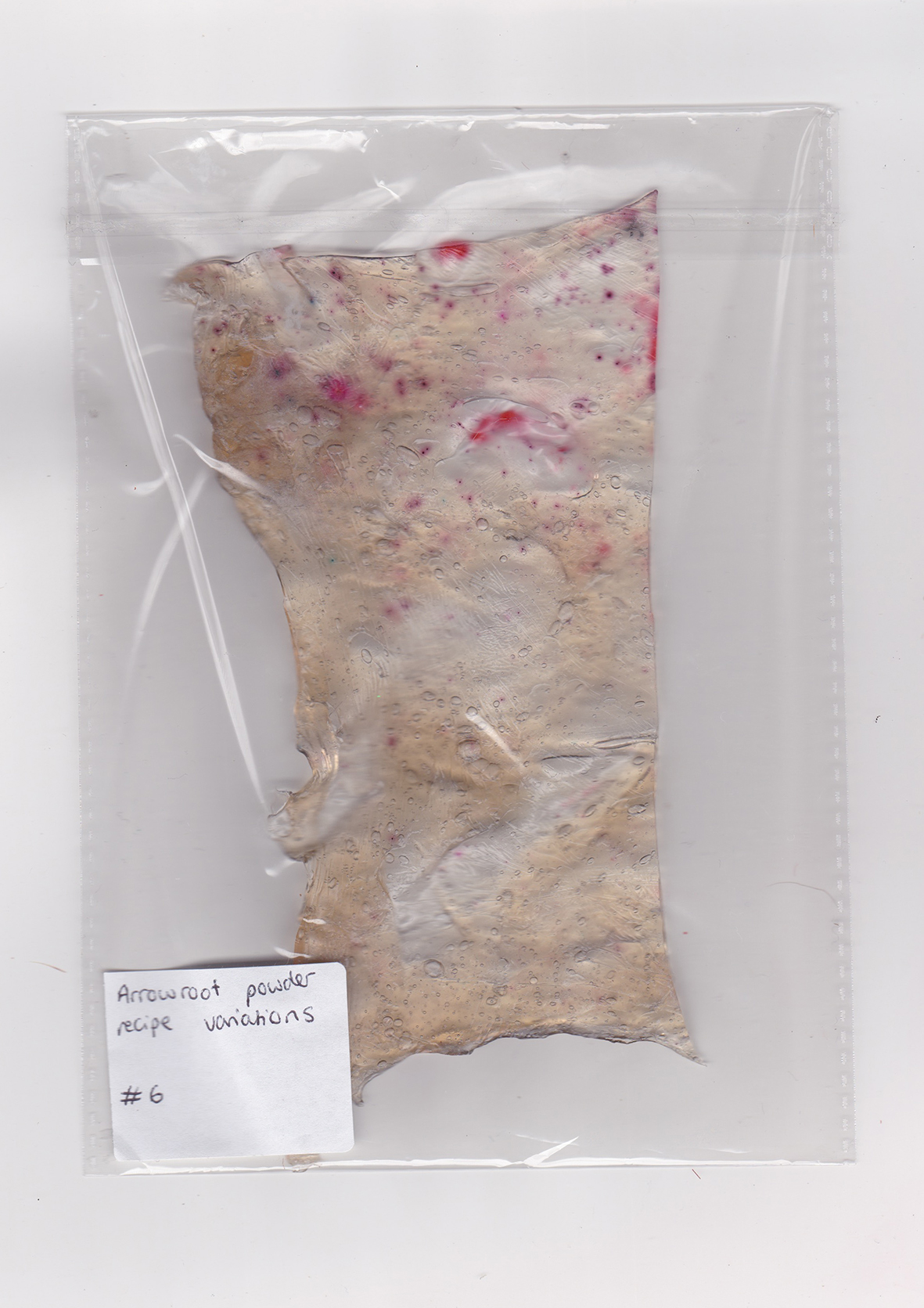 Deep looming concerns for the anthropocene, climate change and the future sustainability of our planet provoked a response in the form of an investigation into the potential of homemade bioplastics.

The aim was to create a biodegradable, sustainable material with the potential to sustain a genetically modified organism. In conversation with UCL Biochemical Engineer, Dr. Darren Nesbeth, it was suggested that bioplastics might be an appropriate medium due to the nature of the ingredients.


Through relentless experimentation, a recipe was developed to produce replicable results, enabling the material to be made in batches with minimal waste. Unused material simply dissolves in water and is non-polluting.